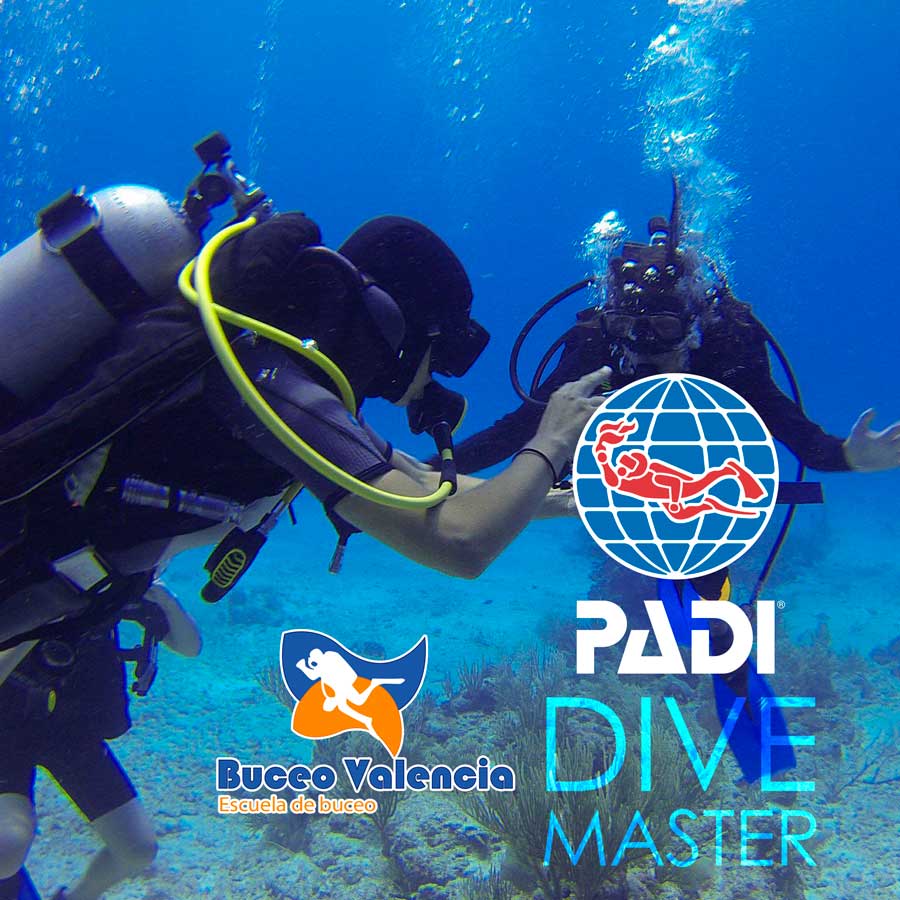 This course is the first step of the professional recreational diving career.
It will allow you to work closely with a PADI Instructor in order to hone your diving skills and acquire professional knowledge.
You will learn the ability to organize dives and assist in monitoring partner training.
With the PADI Divemaster certification you will be able to assist an instructor in the supervision of diver training and develop special underwater activities (mapping, orientation, recovery and immersion guide).
The course lasts approximately 60 hours (10 days) divided into topics of knowledge development, technique and resistance in water, and practical applications in the pool and open sea in real diving training situations.
Monday 1? knowledge development
Role and characteristics of a Dive Master.
Dive Master led programs.
Supervision of certified divers.
Partner supervision.
Tuesday 1 ? knowledge development
Boards
* Resistance and aquatic techniques.
Swim 400 m. (free).
15 min. flotation.
Swimming 800 m. (fins).
Wednesday 1? knowledge development
Physical.
* Aquatic and demonstration techniques.
Evaluation circuit.
Thursday 1? knowledge development
Team.
* Practical training exercises.
Practices in confined waters with Open Water.
Saturday ? Practical training exercises
Open water practices with Open Water.
Guide of titled divers in open waters.
Practice of education course continues.
Sunday ? Mandatory training exercises
Draft map.
Monday 2? knowledge development
Techniques and environment.
Tuesday 2? knowledge development
Physiology.
* Aquatic techniques.
Drag 100 m. a diver.
Rescue evaluation.
* Mandatory training exercises.
Equipment exchange.
Wednesday 2
**Final exam**

WHAT DOES THE COURSE INCLUDE?
Does not include:
Processing of the degree.
Transportation or Accommodation
Teaching Material Kit

What do I need to start my adventure?
Minimum age 18 years.
Hold the Padi Rescue Diver certification or equivalent.
Training in first aid and cardiopulmonary resuscitation (CPR) for the past 3 years.
Have at least 20 dives to access Divemaster training, and at least 60 dives to obtain certification.
Medical certificate issued by a hyperbaric doctor (we have a doctor who makes the certificates in our facilities).
2 photographs.