PADI Enriched Air (Nitrox)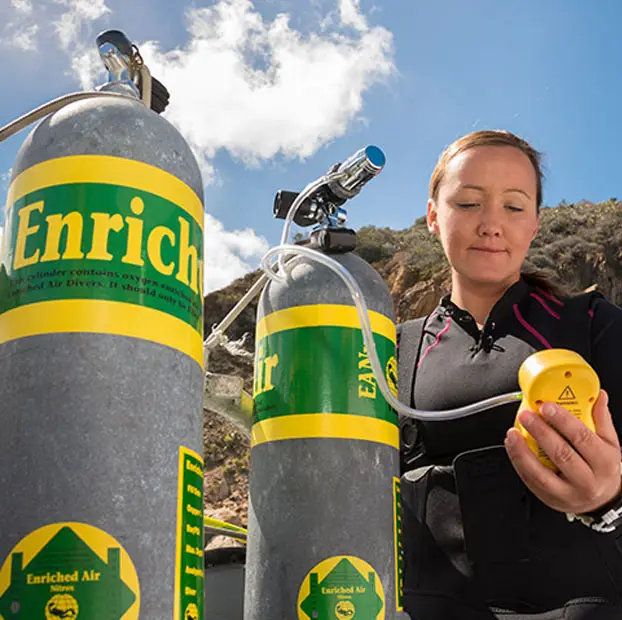 Desde: 210,00€ (VAT included)
NITROX diving is becoming more and more popular. This is not surprising, as people who dive with Nitrox instead of conventional forced air absorb less nitrogen during the dive and also benefit from considerably long no-stop dive times, which means they can stay at maximum depth. of immersion for a longer time.

PADI Enriched Air (Nitrox)
In this module we begin with the theory, the didactic material that is very easy to read, with it you would obtain the necessary knowledge to be able to carry out the practice in complete safety. They are complemented by a complete explanation from your instructor that will clarify any possible doubts.
This part consists of 2 dives at 12 and 18 meters. You will be accompanied by our PADI IDC and PADI Dive Master instructors who will teach you the different underwater exercises.

WHAT DOES THE COURSE INCLUDE?
We will provide you with the teaching material
All the diving equipment adapted to you
Diving insurance during the course
2 open sea dives
Theory classes
Square in Boat

What do I need to start my adventure?
The day you arrive at our dive center, we will ask you:
Be at least 12 years old
1 photograph
Medical certificate issued by a hyperbaric doctor
ID photocopy
Have a PADI Open Water certificate or higher