Advanced Open Water Diver and Nitrox Course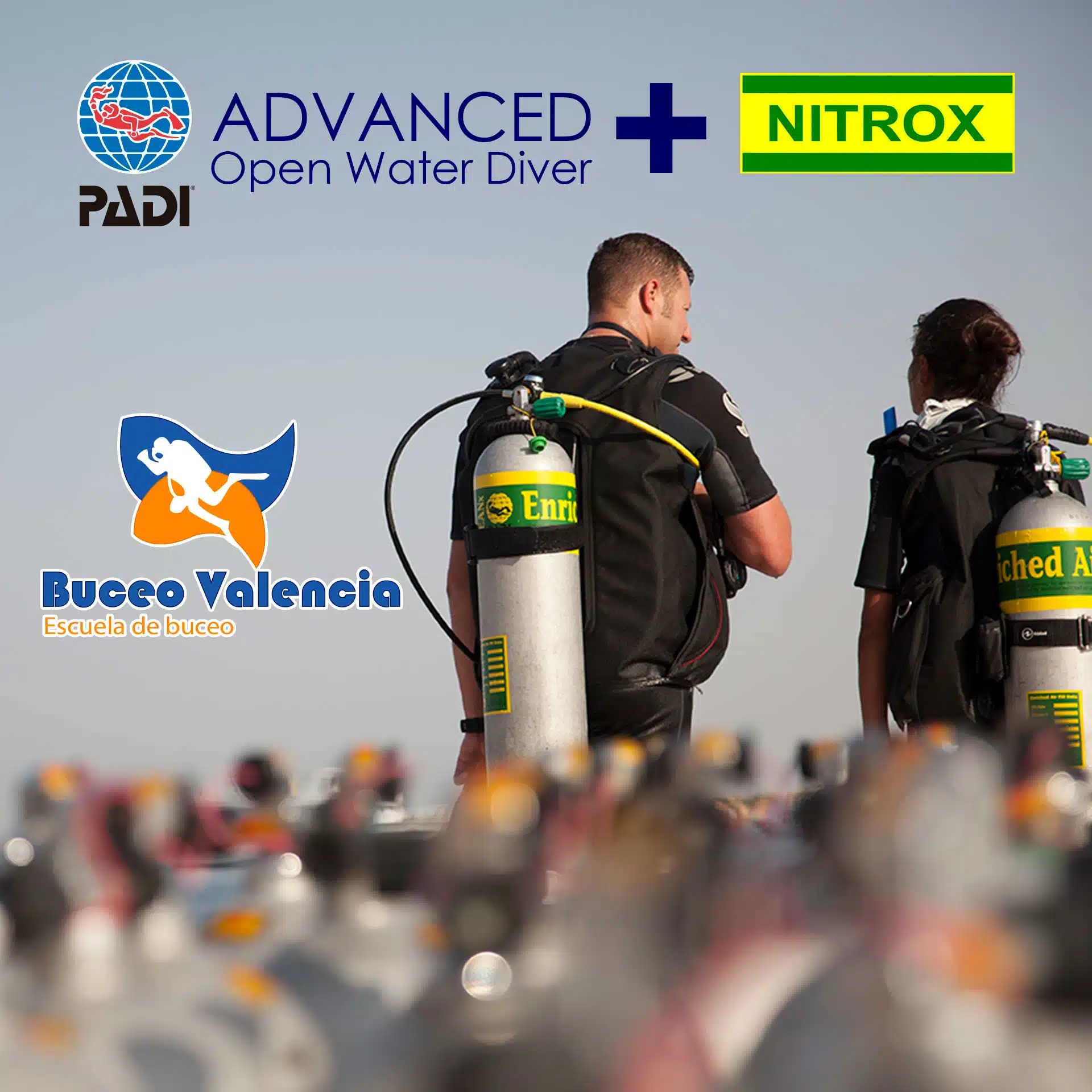 Exploration, emotion, experiences. That is what the Advanced Open Water + Nitrox Course is all about. You don't have to be "advanced" to sign up, as the goal is to continue learning with your instructors! This course is designed to evolve as a diver, so you can start directly after Open Water Diver. The course helps build confidence and expand your diving skills through different adventure dives. You will try different specialties while gaining experience under the direct supervision of your Instructor. Record these dives in your log book and learn new skills while having fun in the rich seabed of Valencia. Instructor briefings before each dive and manual contents cover what you need to know for your course dives. There are no written exams. Start right now with the theoretical content and prepare your adventure!

Advanced Open Water Diver and Nitrox Course
In this module we start with theory, the didactic material of the two courses is very easy to read, with them you will obtain the necessary knowledge to be able to carry out the practices with total safety. They are complemented by a complete explanation from your instructor that will clarify any doubts and prepare you to be an experienced diver.
This part consists of 5 practices to be carried out in different dives over two days at a maximum of 30 meters. You will be accompanied by our PADI IDC and PADI Dive Master instructors who will teach you the different underwater exercises and perfect your buoyancy technique and compass orientation.

WHAT DOES THE COURSE INCLUDE?
We will provide you with the teaching material
All the diving equipment adapted to you
Diving insurance during the course
5 open sea dives
Theory classes
Square in Boat

What do I need to start my adventure?
The day you arrive at our dive center, we will ask you:
Be at least 12 years old
1 photograph
Medical certificate issued by a hyperbaric doctor
ID photocopy