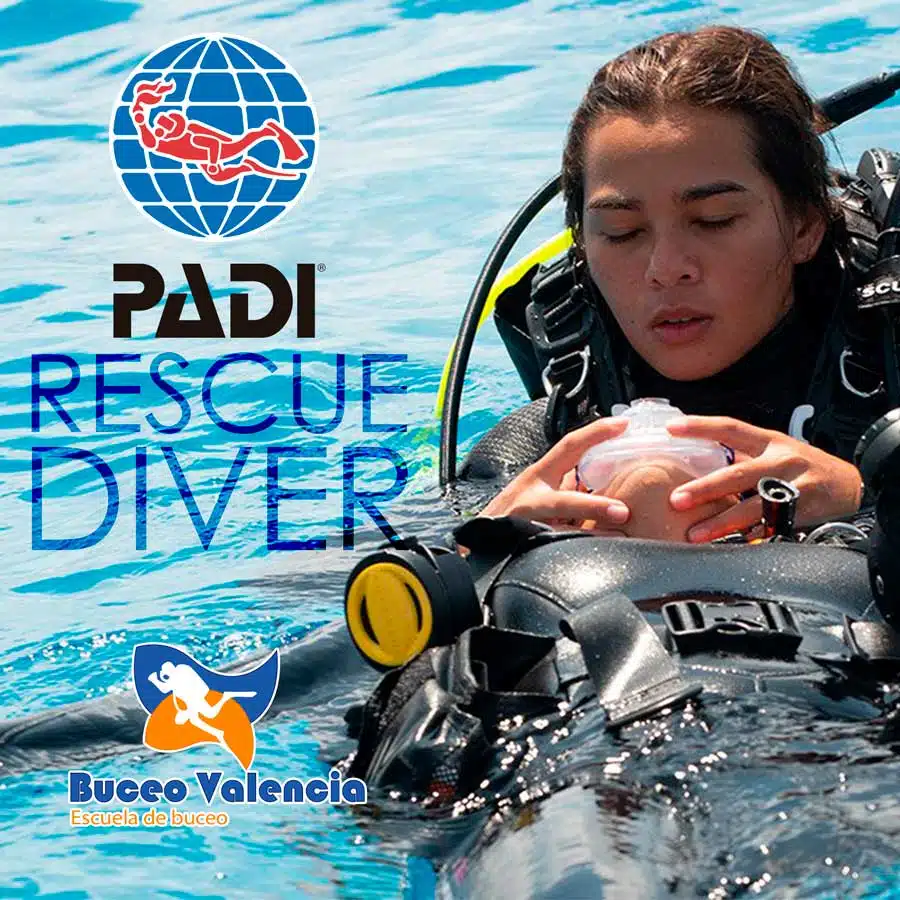 With the RESCUE DIVER You can increase your level of safety in diving, you will learn to use abilities to anticipate and prevent different problems, as well as to manage them.
You will learn rescue techniques that are essential in diving and first aid techniques specific to diving.
Knowing and controlling the stress of a diver can prevent a problem, in this course you will practice with simulated situations of rescue of a diver in panic, unconscious, tired, etc.

In this module we begin with the theory, the didactic material that is very easy to read, with it you would obtain the necessary knowledge to be able to carry out the practice in complete safety. They are complemented by a complete explanation from your instructor that will clarify any possible doubts.
In this course you will practice with simulated rescue situations of a panicked, unconscious, tired diver, etc.

WHAT DOES THE COURSE INCLUDE?
Teaching material kit
Online material kit
Dives into the sea
International processing
5 open sea dives
Theory classes
Square in Boat

What do I need to start my adventure?
The day you arrive at our dive center, we will ask you:
Be 16 years old
1 photograph
Medical certificate issued by a hyperbaric doctor
First aid course
PADI Advanced Open Water certificate or similar