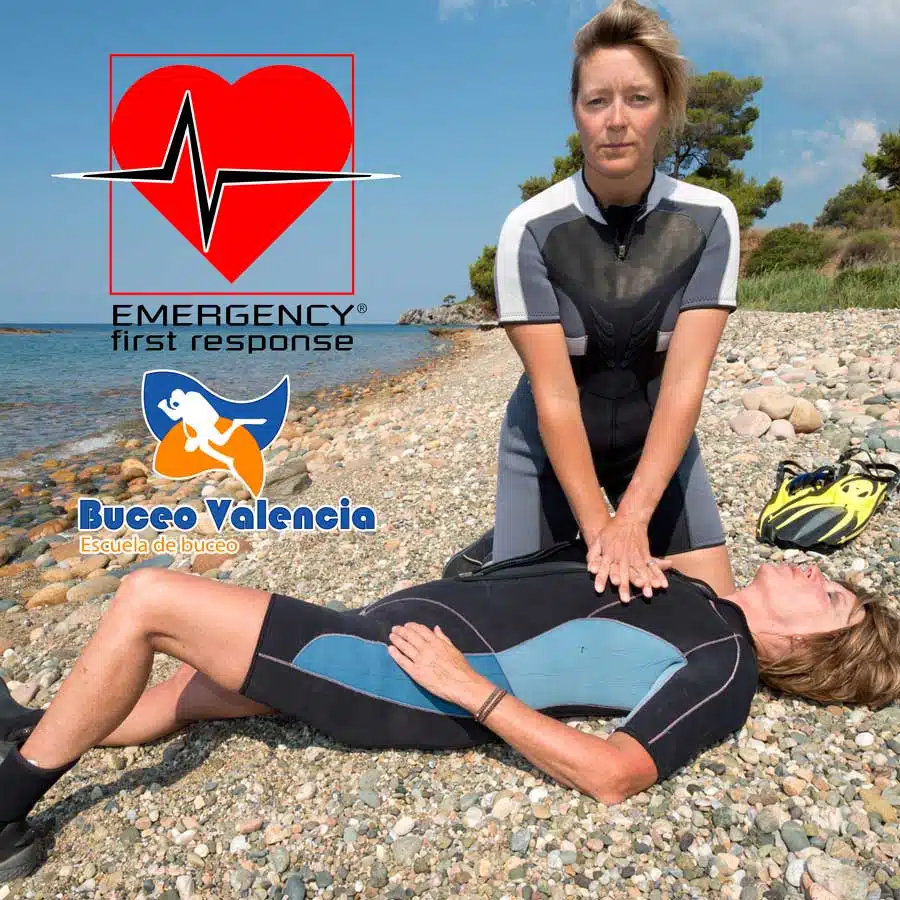 The course consists of training to practice basic first aid: artificial respiration, cardiopulmonary resuscitation, emergency care, and immediate relief actions. It is a prerequisite to access the Rescue and higher courses.

This program follows internationally agreed medical concepts. It is designed for divers and non-divers.

WHAT DOES THE COURSE INCLUDE?
Teaching material kit
International processing
Theory classes

What do I need to start my adventure?
The day you arrive at our dive center, we will ask you:
Be 16 years old
ID photograph
ID photocopy